Historical Presentations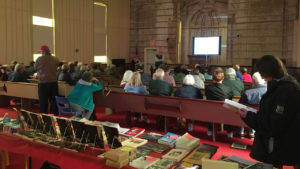 During the warmer months the WHS hosts a variety of presentation on historical sites and events that are a part of Walpack History. Meetings during these months are held at the First United Methodist Church in Walpack Center.
Wilderness Hikes – Spring and Fall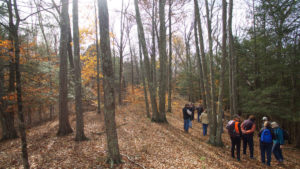 In the Spring and Fall we plan hikes along some of the beautiful trails mapped out around the Walpack area. Please check our website and social media for dates and locations. Which trails we take depend on whether they have been cleared or not.
April 2, 2017 – In search of The Layton Family Cemetery. Hikers meet at the Methodist Church at 11am.
Van Campen Day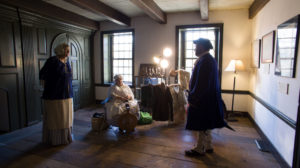 Visit the beautiful Sussex county countryside in mid October and experience a taste of what life was like when Walpack was on the edge of the Frontier. Enjoy demonstrations of early crafts and preparing foods. A parade lead by the Colonial Musketeers takes visitors on a tour of nearby historical sites and markers. Refreshments are available at our bookstore, including hot beverages, apple cider, water and donuts and brownies.
Spring & Holiday Dinners at the Walpack Inn
Spring Dinner $35 a ticket
April 23, 2017 – 1pm – Buy Tickets Online or at the door.
NOTE: HOLIDAY DINNER ONLY – We will be collecting food stuffs for the local food pantry. Please consider bringing some non-perishable items along with you to the dinner.